Petzl Nao+ Head Lamp
Brighter (750Lumen)
Longer Burn upto 6.5hrs on full power*
Bluetooth control via phone app
Elasticated headband
New rear red light
USB Rechargeable
*while set to 'reactive' lighting.
NAO® +
With 750 lumens of power, NAO + sets the standard for challenging night activities! Connected and intelligent, it is entirely devoted to performance. Thanks to the MyPetzl Light mobile app, the athlete can in real time consult his smart phone or tablet to get remaining battery life and adjust headlamp performance. He simply downloads the profiles provided or creates his own personalized ones. During activity, with REACTIVE LIGHTING technology, NAO + analyzes ambient light and instantly adjusts the brightness to the needs of the athlete. With energy optimized and manipulations reduced to a minimum, the athlete can concentrate on the activity!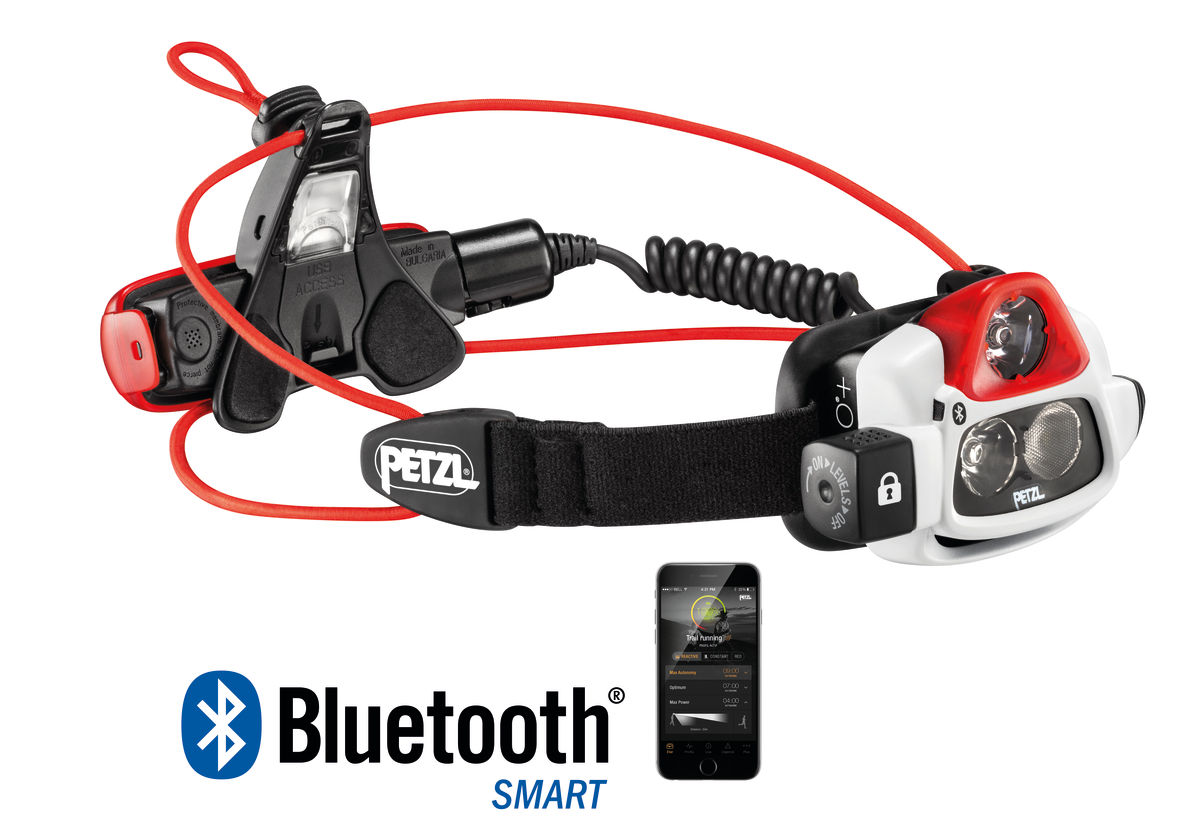 Primary light source produces a multi-beam that works with a light sensor which controls REACTIVE LIGHTING.
Customize lighting with the MyPetzl Light app. Compatible with smartphone or tablet. Negligible battery consumption thanks to Bluetooth® Smart. The lamp can still be used without the app.
Great comfort and stability in action, thanks to the rear battery pack and adjustable headband (Petzl patent). Rear red light signals one's location.
Charge with integrated USB port.
Lighting performance
Lighting technology
Lighting modes
Brightness
Lighting distance
Burn time
Reserve mode
REACTIVE LIGHTING
MAX AUTONOMY
320 lm
85 m
12 h
15 lm for 2 h
MAX POWER
750 lm
140 m
6h30
CONSTANT LIGHTING
MAX AUTONOMY
120 lm
65 m
8 h
MAX POWER
530 lm
135 m
1h30
Red lighting
Flashing light on battery at rear of headlamp
-
Visible for 1 km
-
Customizable profiles and burn times with the MyPetzl Light mobile app (download from App Store and Google Play)